Child in Need - 15th November 2019
Children In Need is the annual fundraising event and live TV show put on by the BBC to raise vital funds for important causes to change the lives of young people for the better. The Hub School raised £107.70p for this important event. Activities include: Beat the Keeper, Duck Race Sweepstake, Raffle, Baby Quiz and more!
Children in Need Quiz
Each photograph is of a member of staff from The Hub. Can you guess who they are?
Anti-Bullying Week 2019
The Hub School took part in Odd Socks Day 12th November 2019.
WHY IS ODD SOCKS DAY IMPORTANT?
The day sends an important message to students that they should be allowed to be themselves free from bullying and helps us celebrate Anti-Bullying Week in a fun and positive way.
We gave out prizes for the most unique odd socks and raising the profile of Anti-Bullying Week.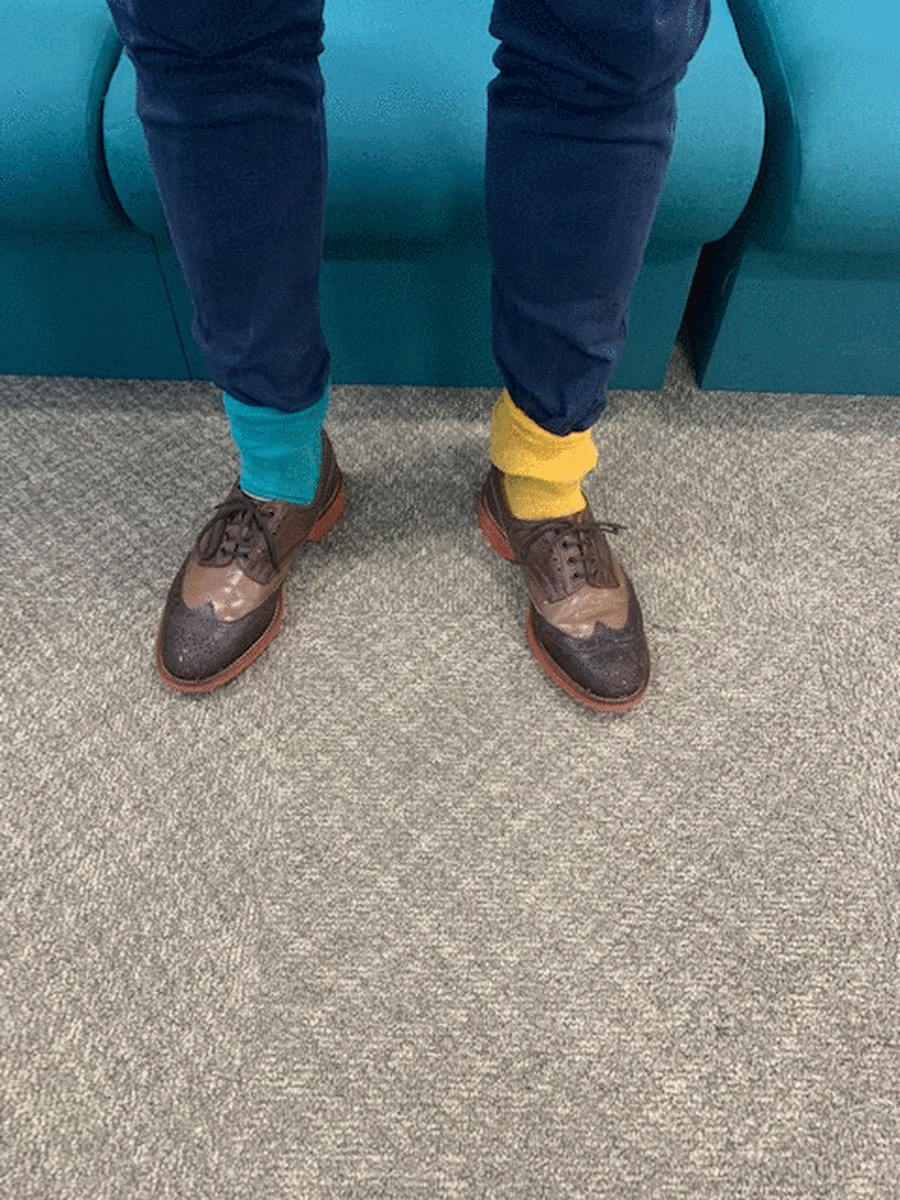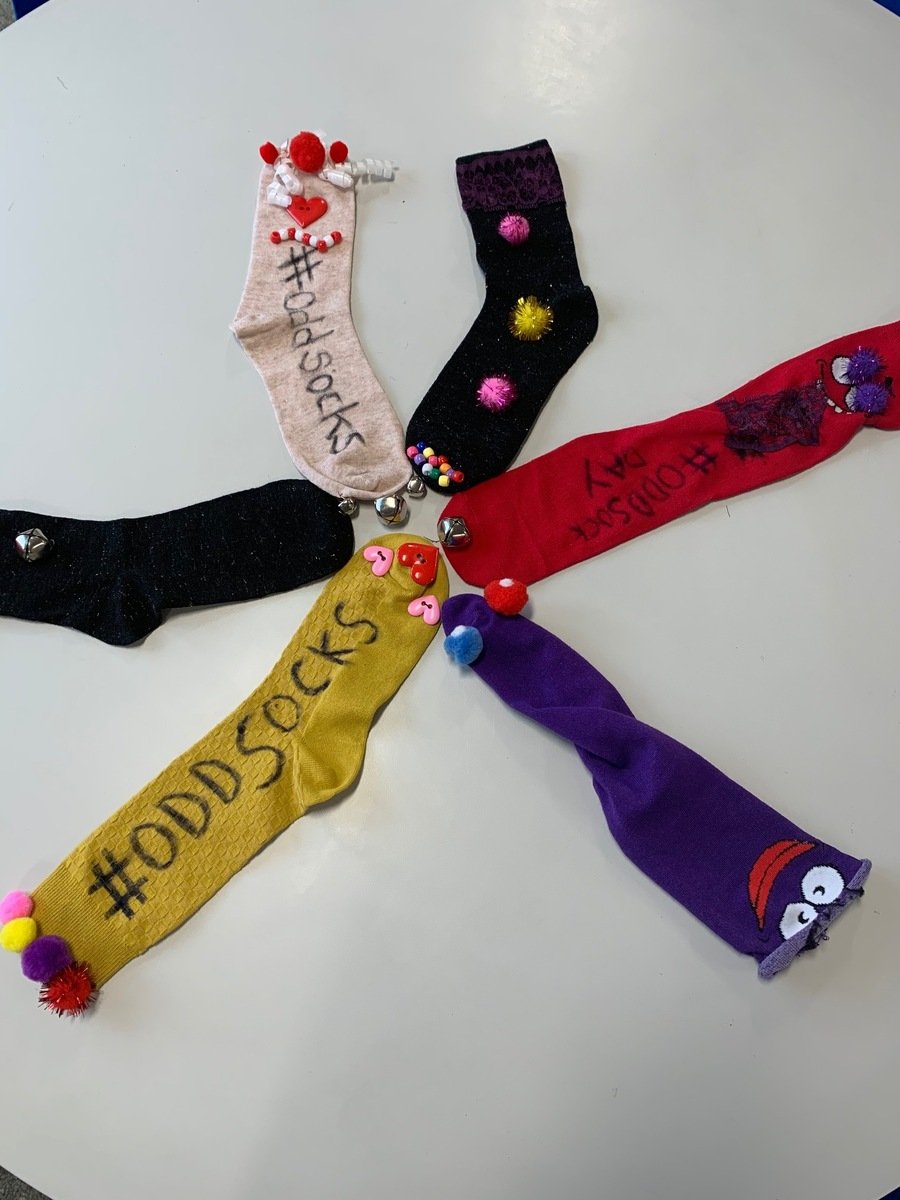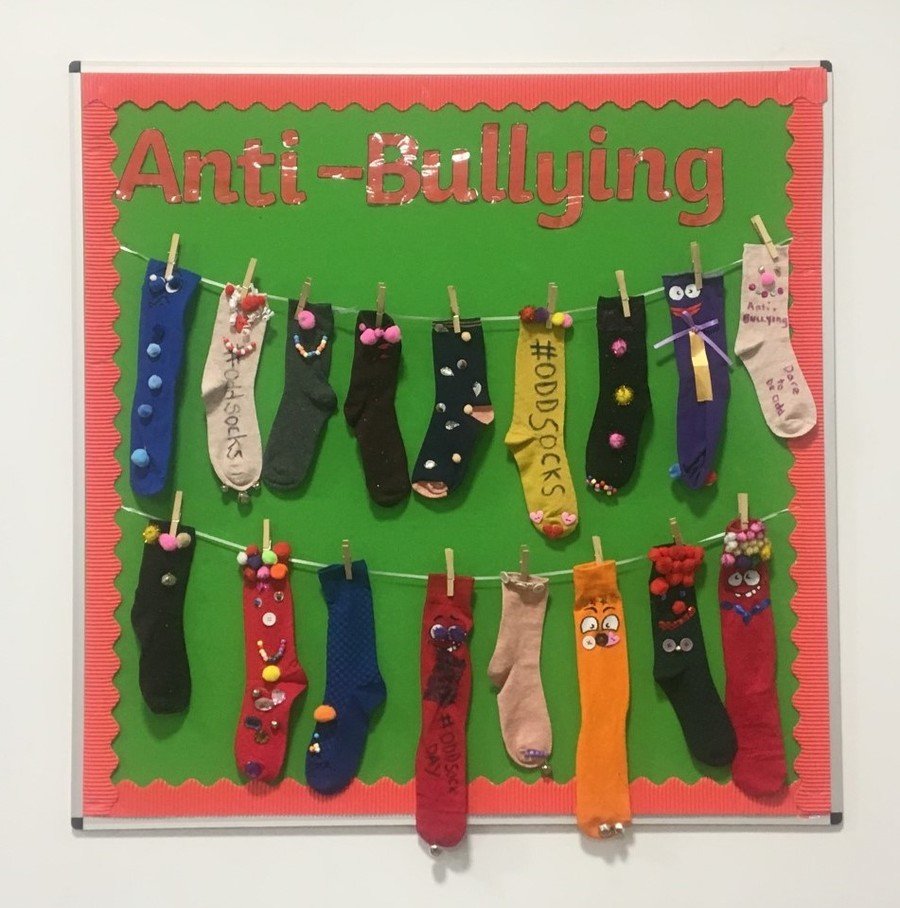 Active 30 Leadership Camp
On Wednesday 16th October 2019 some of our students took part in Active 30 Inclusion 2020 Sports Leadership day at Haltemprice Leisure Centre. A special thanks go to our year 9 student Charlie, two year 10 students Jason and Connor and one year 11 pupil Quinn.
A summary of Active 30:30 by Charlie Year 9
On the day of active 30:30 I was told about many things one of which was about a Wimbledon tennis player who was there, she told us about her ups and down and why she didn't give up and neither should we. I and the group learnt that it about taking part and involving other people not just winning, we did a few activities such as team building relay race this helped us gain friends and get other people involved who normally wouldn't. We all had to create our own sort of activity but we had plans in case we got stuck, I think it was good learning from other schools as well as passing ideas on I felt out of my comfort zone but I kind of enjoyed that part of it. Quinn, Connor and Jason all took part and were a big confidence boost for me and members of other schools. Mr Renier and Mr. Brookes both gives us tips and helped us with imaging techniques for the written side of things. All in all we had fun and I think most of the adults did to and I hope to go to future events.
STEM Day
National STEM day focuses on helping kids advance in the fields of science, technology, engineering, art and maths. Students discussed their understanding around STEM which helps students ask questions, connect the dots, problem solve and think creatively! Please take a look at our many photo's of a fantastic day!
Sponsored Walk Event - September 2019
Supporting YOUNGMiNDS Charity
Macmillan Cancer Support - September 2019
World's Biggest Coffee Morning
At our Coffee Morning, we raised £100.05p